CHRISISMS
A fortnightly pearl of wisdom to fast track your success
CHRISISM #59 - Be Reliable
06 February 2018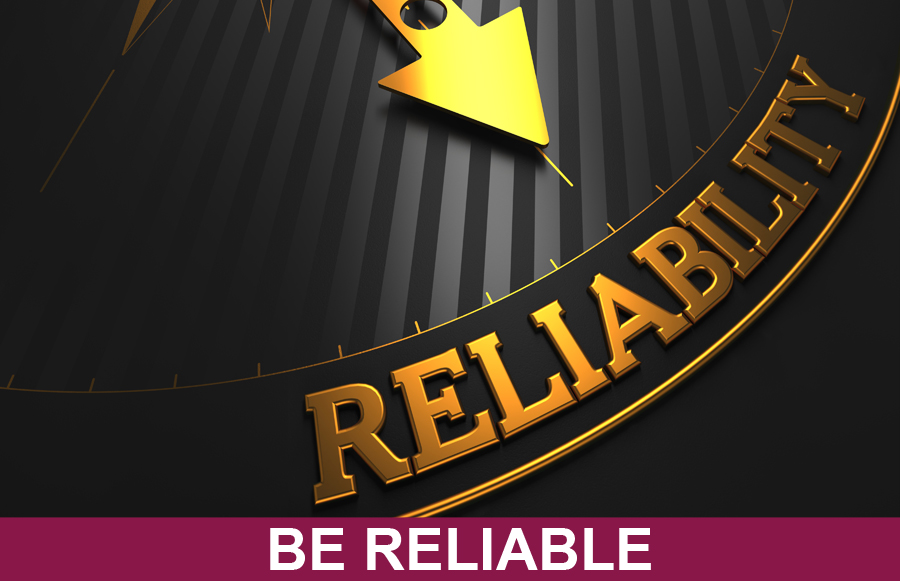 How reliable are you?
With so many of our processes, documentation and procedures becoming more and more standardised by the regulators and by compliance, it is getting harder and harder for an adviser to establish points of differentiation over other advisers.
In addition, with all forms of advice moving unerringly towards a fee based remuneration model, it is becoming ever more important to be seen to be offering value and to be communicating that value more effectively.
Some advisers still look to the products they are offering and to price differentials for these points of differentiation, but I believe a greater impact is created by the adviser focusing on developing a strong personal relationship with their client and providing a quality experience rather than just completing a transaction and ticking all the compliance boxes.
In this day and age I believe that laying down a track record of reliability with your client is one of the most effective ways of separating yourself from the pack. Doing what you say you are going to do and within the timeframe that you say you are going to do it will go a long way towards dispelling the myths and allaying the fears around advisers in our industry that will often exist in the minds of people who believe what they read in the papers and see on the news.
Here are just a few examples of how you can create a track record of reliability with your clients which will enable you to achieve the desired outcomes already outlined – and all of them are easy to put into practice:-
Get back to people with anything you may have promised and do so in a timely fashion
Always arrive at appointments on time if the appointment is on their patch and don't keep them waiting if the appointment is on your patch
Complete tasks on schedule - or at least, if you can't for some reason, make sure you communicate this to your client at the earliest opportunity and apologise for the delay.
Commit to doing everything you can to facilitate and accelerate the underwriting process and then deliver on that promise. This means being proactive not reactive during the underwriting process by keeping in regular contact with your client to keep them abreast of the current state of affairs.
These are just a few simple ways in which you can establish points of differentiation and create a quality experience for your client and, in my experience, most clients are more than happy to refer a quality experience to other people.
If you would like some more tips on how to make referrals a natural consequence of business, how to maximise your conversion rates from calls to appointments and appointments to long term clients as well as how to sell truckloads of Trauma Cover, you need to register now for my "How To" Workshop in your capital city in March. Click on the link below for all the details.
Register for your City using the links below.
Cost: $450 + GST per person
Earlybird: $400 + GST per person
Time: 9.00am – 4.30pm
---
The Risk Workshop by Chris Unwin

Are you a financial adviser who would like all of your clients to have appropriate types and levels of personal protection? But perhaps you feel you need a more structured and client friendly engagement process?