CHRISISMS
A fortnightly pearl of wisdom to fast track your success
CHRISISM #70 - Child Trauma Cover - An Absolute Must (Part II)
17 July 2018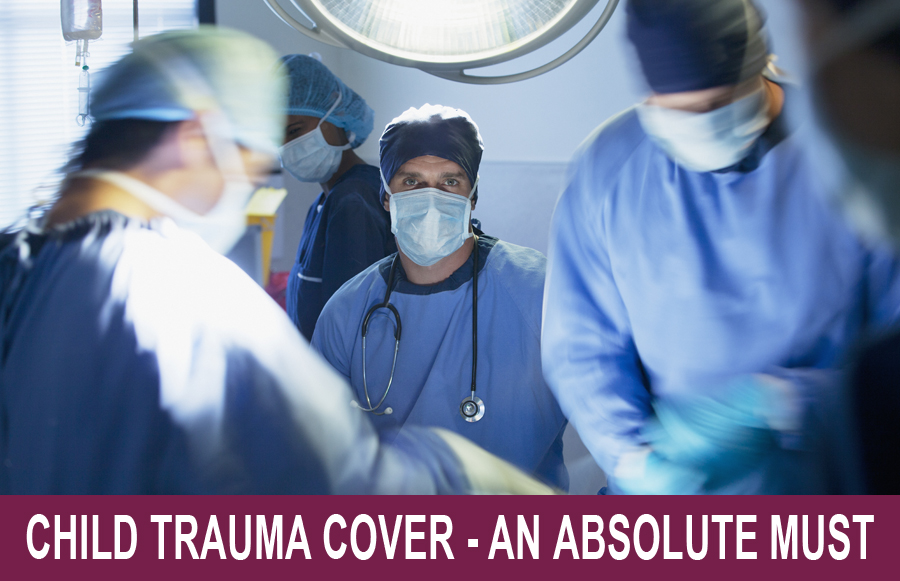 In Chrisism#41, I outlined how important it is that every single eligible child is added to one of their parent's adult policies as a life insured for Child Trauma Cover, and I pointed out that typically the most valuable benefit of such cover is that the payment of a lump sum enables the breadwinner to take time off work to spend with the child. In this Chrisism, however, I want to point out another perhaps more obvious potential benefit of Child Trauma Cover using a real life example.
I want to share with you extracts from an article that appeared in the Sunshine Coast Daily on 18 February 2014:-
"Deborah and Paul Warrington-Love and their six year old son James have an appointment with renowned neurosurgeon Charlie Teo, the only doctor to hold out any hope that the boy can survive a brain tumour that is expected to kill him within six months.
James went from being a bright smiling boy to battling seizures that would occur 10 times a day. Follow up MRI scans identified an aggressive Grade Four tumour.
The family's roller coaster ride continued with seven surgeons who received the MRIs responding that James' cancer was inoperable. Mr Warrington-Love said James had been due to start radiation and chemotherapy yesterday.

"We sent everything (all their son's medical records) to Charlie and he came back to us within 24 hours saying the tumour could be operated on" he said. The operation is expected to take place on Monday.
The family is facing medical bills in excess of $90,000 for the operation and follow up treatment."
There are many families who would not be able to come up with $90,000 out of their own resources and this could well prevent their child having the necessary medical procedure to enable survival. However, as I pointed out in Chrisism#41, it is not just the rich who can have the necessary medical procedure – it is anyone who has made sure their child has at least $100,000 of Child Trauma Cover, and you don't have to be rich to afford a premium of around $100 per annum.
Making sure we are acting in the best interest of our clients in all aspects of personal risk advice is the main focus of my upcoming Risk Workshops around the 5 major capitals, so if you haven't already done so, I strongly recommend that you register now for the workshop in your capital city if you want to learn how to create, add and communicate value with your clients in the risk advice space.
Just click on the link below for all the details.
» Register for Sydney
» Register for Brisbane
» Register for Melbourne
» Register for Adelaide
» Register for Perth

---
The Risk Workshop by Chris Unwin

Are you a financial adviser who would like all of your clients to have appropriate types and levels of personal protection? But perhaps you feel you need a more structured and client friendly engagement process?